How safe do you think your data is?
In the modern world, data is considered to be the lifeblood of every business, therefore data privacy is crucial. This is one of the reasons why both small and established companies strive to keep their databases safe and well protected.
Businesses use this data to record vital information, get in touch with clients, track payments, send invoices, as well as analyse already available information which allows them to plan ahead.
It is the business owner's responsibility to ensure this data is backed up and doesn't fall in the wrong hands.
According to recent studies, the top 3 causes of data loss are system failures (31%), human error (29%) and viruses/malware (29%)
That makes it advisable for you, the business owner, to put measures in place to help protect the data, as well as your business' integrity.
Here are some of the ways you can protect your company data.
1. Invest in A Strong Antivirus and Anti-Malware Program
Antivirus programs are handy tools that safeguard your computers, servers, and mobile devices from viruses and other rogue programs that can be used to compromise your data.
That said, you need to invest in a strong and powerful enough antivirus, anti-malware, and anti-spyware program capable of keeping these forms of intrusion at bay.
In addition to this, you should also consider investing in a robust firewall to keep all your electronic devices protected. Be sure to keep these programs and apps updated for optimal performance.
Take a look at this handy guide to see which anti-virus software is best for your business.
2. Use a VPN
Virtual Private Networks, also known as VPNs, are handy tools that help secure your internet connections, making it almost impossible for anyone to eavesdrop on your connection.
VPNs are commonly used when one wants to browse the web, transact, or even access private information securely even on a public network.
A good VPN will encrypt your connection online and mask your real IP address thus improving privacy online. It would, therefore, be advisable for you to invest in a reliable VPN as a measure to prevent cyber-attacks and other online security breaches.
3. Invest in An Encryption Software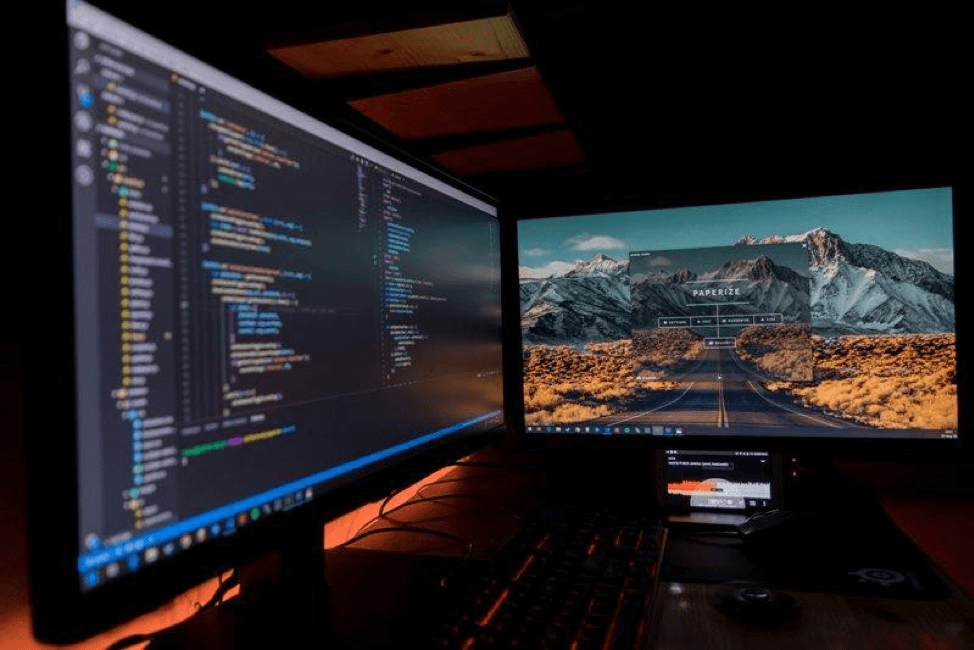 With cyber-attacks on the rise, you don't want to take chances with your data. Investing in encryption software to help secure customer information and transactions, for example, as well as using external payment providers, such as PayPal, provides an even better and more advanced way to protect your company data.
You should also consider using an email encryption software to ensure all emails sent can only be read or opened by the intended recipient. Should any of your emails leak, no one would be able to read them simply because they will be encrypted.
This protects sensitive information from falling into the wrong hands. For Verona, a natural healer from Get A Healthy Life, this is crucial to helping her clients.
"I treat a number of clients suffering from a variety of sensitive conditions such as depression or IBS, so confidential communication between them and myself is of the utmost importance. Encryption software means that they know that nobody else will accidentally access any of this information about them, thus giving them more confidence in my service."

Look for encryption software capable of encrypting and scanning incoming emails for malicious code and content. This reduces the risk of employees clicking on a malicious link.
.
4. Keep Your Software and Systems Updated
Many operating systems and software providers will occasionally release software updates to help fix bugs and any vulnerabilities their systems might have.
That said, you shouldn't ignore a system update notification, but instead have all updates installed. You can also set the systems to accept all updates from the said provider for the best performance.
Old and out of date systems contain vulnerabilities that hackers will manipulate to gain access to your company data. While updates may seem like a nuisance, they provide an additional layer of protection against external attacks.
5. Make Regular Data Backups
Data backups are essential in today's world. Having copies of your company data stored in a remote location, or even in the cloud, means you can access these in case the original copies are corrupted by malware or a virus.
In addition to this, backing up data means you are well protected against ransomware that locks people out from their systems. In case of such an attack, you will only need to delete the infected system and use the backed-up data. This will save you lots of money and frustration in the long run.
This can be especially beneficial for small business owners due to the large amount of work that goes into building their business.
The concrete colouring specialists and small business owners from Driveway Doctors have this to say,
"At Driveway Doctors, we offer a number of services to our clients, so it is important to keep records of the work that we do and if we were to lose that it would just be devastating. Having backups gives me the peace of mind that, should I experience a cyber attack or similar, all the important information related to our business will be protected."
Data backups also come in handy if your business is hit by a natural disaster. You only need to retrieve the backed-up data, and you can return to business as usual. Be sure to keep the backed-up data in a remote location away from the business location/premises.
6. Establish Solid Security Policies and Processes
There is more to data protection than relying on software solutions alone. You need to have measures and security policies put in place to ensure your systems aren't compromised in any way.
Some of the best ways to do this are to have both an Admin, and user account created, set passwords for each account, have the passwords changed regularly, and also ensure passwords aren't the same across accounts or computer systems.
Restrict access to various computers, as well as data for increased security. The computers needn't be accessible to everyone in the company as well. Screen locks and keeping the systems hidden can also deter malicious individuals from trying to gain entry to them.
Developing these processes can take a huge weight off your clients' shoulders, particularly when they are going through a tough time. Darran Moran, a New South Wales funeral celebrant, values the need for strong security processes, saying,
"My clients are going through an incredibly sensitive time and the last thing that they need to worry about is the information that they have given me being put at risk. I have personally implemented strong security policies such as limited access to information and regular password changes to ease my clients' minds and allow them to focus on saying a proper goodbye to their loved ones."

7. Sensitize Employees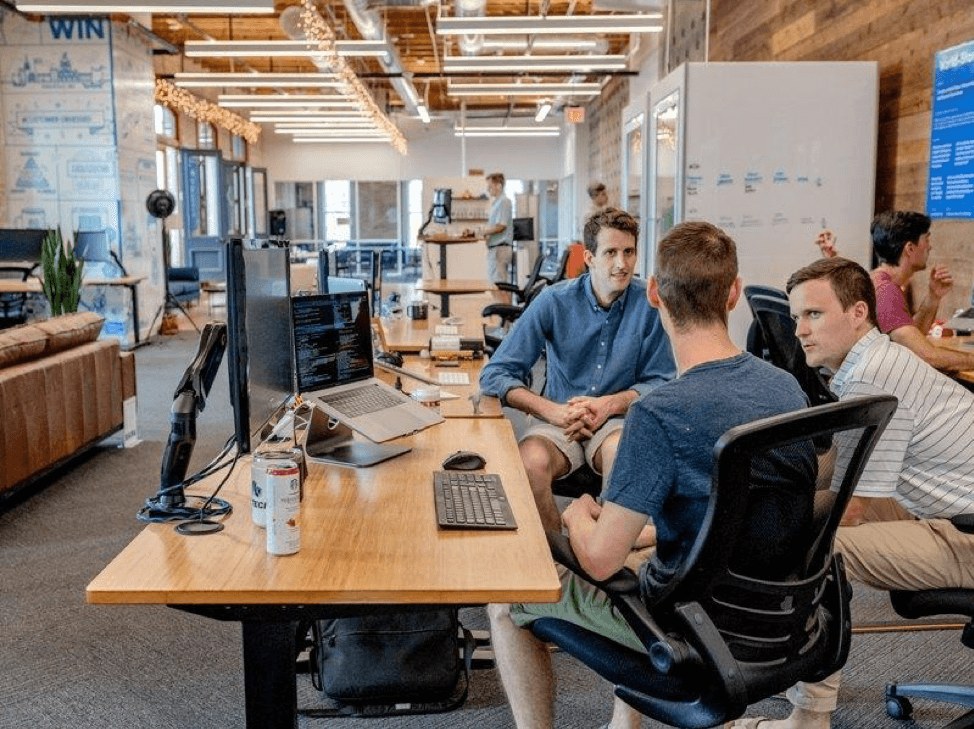 Your employees also need to know about the measures you are taking to protect company data. They too need to play a part in ensuring this is possible.
One way to do this would be by educating them on potential threats, new viruses, security issues, and anything else that could compromise company data.
The SEO experts from Search It Local take data privacy very seriously, they had this to say,
"In dealing with a high volume of clients primarily via the web, data privacy is of prime importance to us and is something we have to keep on top of. All of our team are regularly educated on data protection measures and are alert to the types of threats that are circulating. This provides a lot of comfort to our clients, meaning that they can spend more time focusing on the business that they love."
Limit access to various forms of data and only give clearance to specific individuals. This is particularly important for your systems and the data in it. If someone without authorization wishes to access some form of information, they need to approach a superior for clearance.
While you can put in place all the security measures you can think of to secure your company data, no process is 100% secure. There are steps you can take to improve the security of the data held by your business including things such as anti-virus software, backups of your systems, and regular updates.
That said, you need to do your best to ensure your systems aren't exposed, so, how are you going to start securing your data and building customer confidence today?

Wondering how your data protection stacks up? Find out with a FREE IT Audit.

Author Bio
Janet Harlow is a passionate freelance writer based in Sydney. She is a university student and has a major in Philosophy. Janet loves to travel. She goes to several tourist destinations whenever she's free. She is also passionate about animals.


Related Articles
Exxa Home
Managed IT Services
Why choose a managed service provider to do your IT?