How to set up a L2TP VPN connection
Download the Registry key file from: 
https://s3-ap-southeast-2.amazonaws.com/arche-type-s3/L2TP_Reg_Key.txt 
change extension from ".txt" to ".reg". Double click it and accept the prompts. It will install a value in computer registry. Reboot the computer once after this step.
From the Windows 10 Start Menu, click Settings.
Click Network & Internet.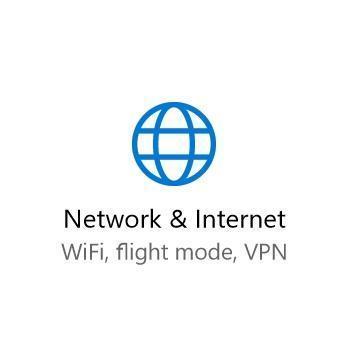 On the left navigation menu, select VPN.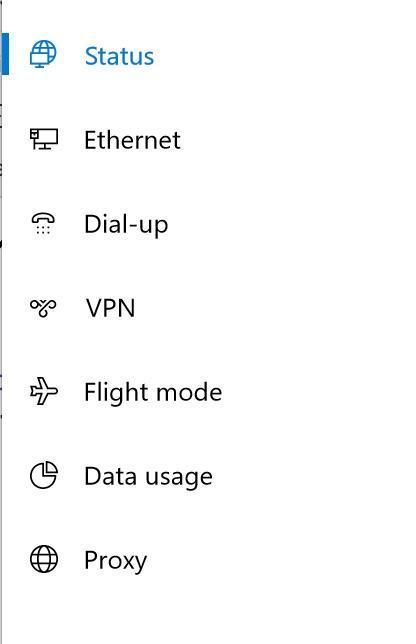 Click Add a VPN connection.
In the VPN provider text box, select Windows (built-in).
In the Connection name text box, type a name for the VPN (such as "Test VPN")
In the Server name or address text box, type in the VPN DNS name or IP address.
From the VPN Type drop-down list, select L2TP/IPSec with Pre-Shared Key
Input your Pre-Shared Key
Username and password are the details you use to login to the Windows domain.
Click Save.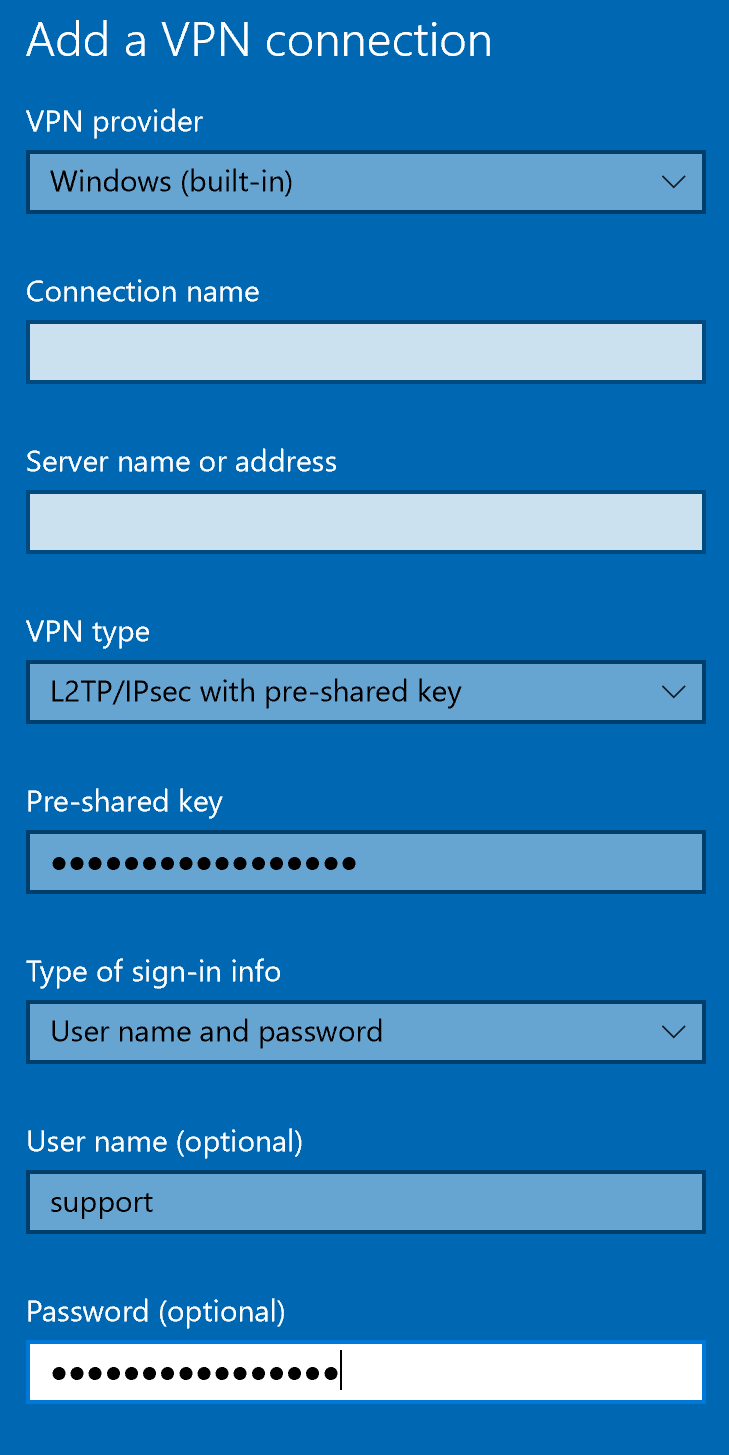 The VPN is added to the Network & Internet VPN settings page.
On the VPN settings page, click Change adapter options Under Related Settings top right.
Click your VPN to select it.
Right Click and select Properties for this VPN appear.
Click the Security tab.
From the Data encryption drop-down list, select Maximum Strength encryption (disconnect if server declines).
Click OK.
Start the VPN Connection
The name of the VPN connection is the destination name you used when you configured the L2TP connection on the client computer.
Before you begin, make sure the client computer has an active connection to the Internet.
In the Windows notification area (System Tray), click the Network icon.
A list of available networks and VPNs appears.
Click the VPN connection.
The Network & Internet VPN settings appear.
Select the VPN connection. Click Connect.
The Connect page appears.
You should now be connected.